New NasalGuard Products
NasalGuard Antiseptic Topical Gel Cool Menthol– Kills 99.9% of Viruses and Germs on Contact. 
Regular price

From $9.37 USD

Regular price

$12.50 USD

Sale price

From $9.37 USD

Unit price

per

Regular price

From $9.37 USD

Regular price

$12.50 USD

Sale price

From $9.37 USD

Unit price

per
What Our Customers Are Saying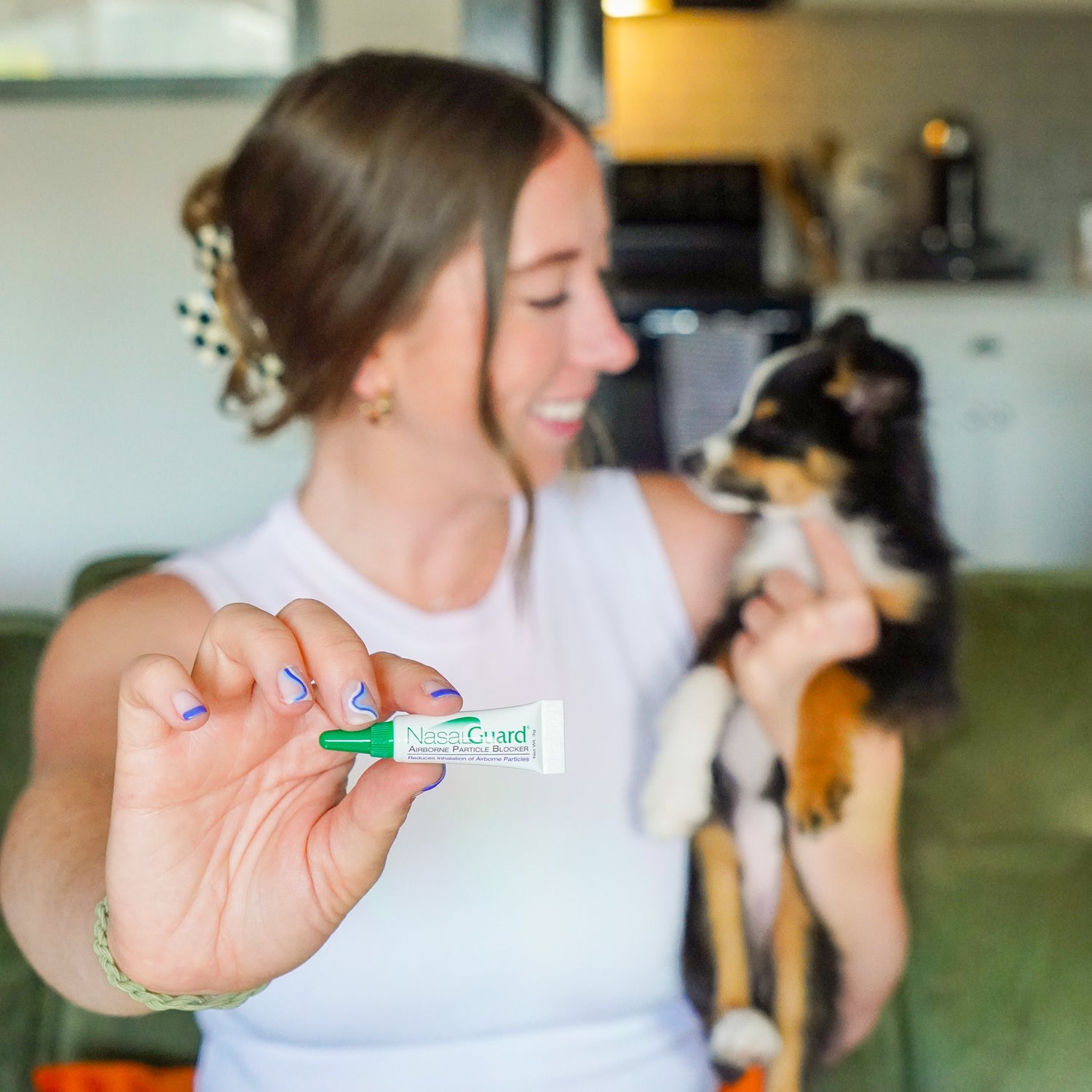 Lisa S.
"I have no immune system…………. Five flights…….. One long train ride …………….. Seven large gatherings………… One Gala and several parties - and, not even a sniffle.Thanks to NasalGuard"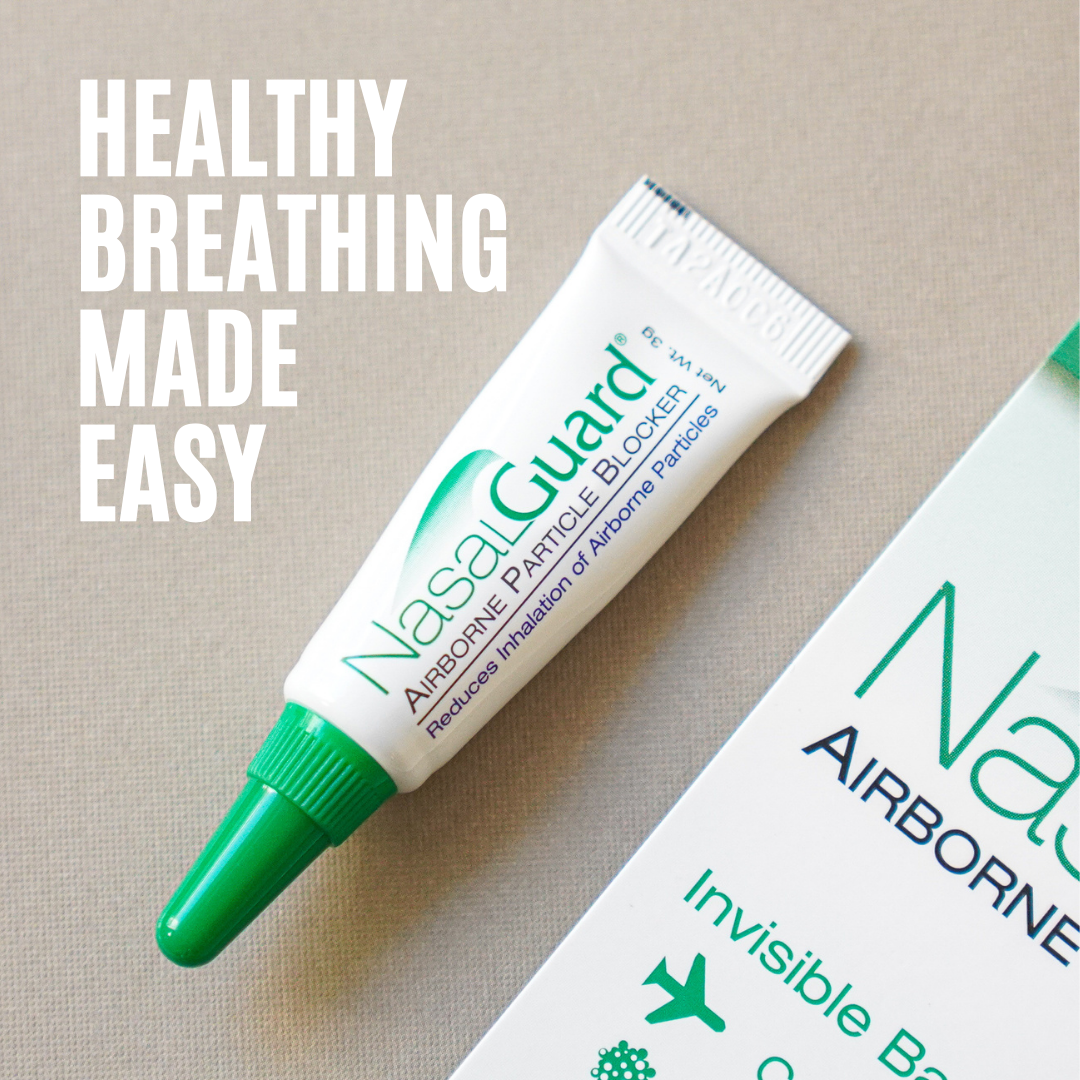 Jeremy H.
"I am the Director of Business Operations at Allergon AB. As someone who suffers from hayfever, before I visit the pollen processing plant where many tons of several types of pollens are produced, I always protect myself with NasalGuard and so far I have never had an allergic reaction!"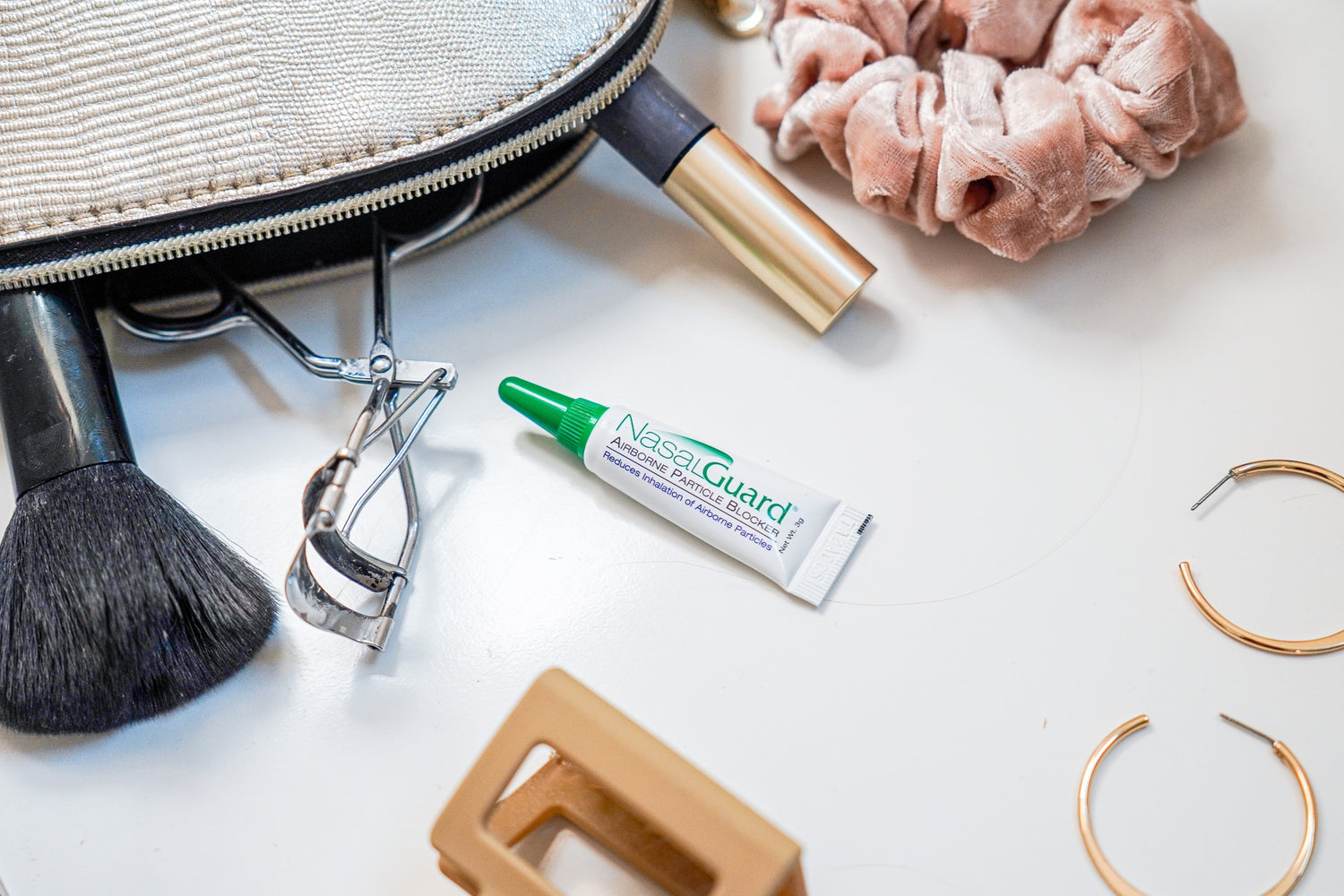 Diana T.
"I haven't slept good in years until I tried NasalGuard. I live on a mountain & you can see the pollen in the air but it doesn't bother me now after just one week of using NasalGuard."
Contaminated Air Is A Growing Issue That Impacts Over 55% of Americans Every Day
Of the contaminated air you breathe is inhaled through your nose and then enters your respiratory system where it can cause serious health issues.

The number of times more polluted indoor air is than outdoor air, according to the Environmental Protection Agency.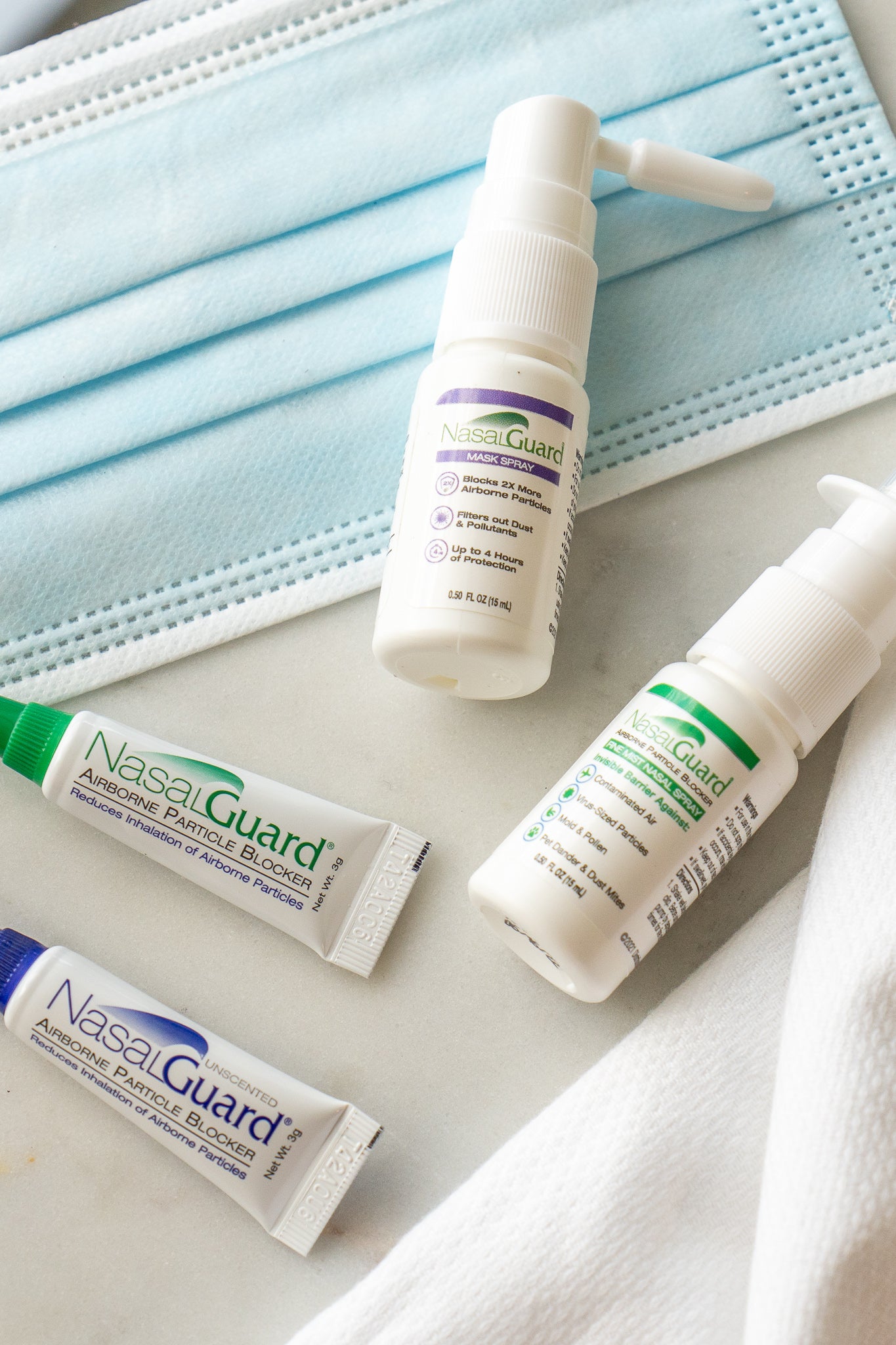 Regular price
$19.99 USD
Sale price
$14.99 USD
Unit price
per
Why NasalGuard Airborne Particle Blocker?
An Extra Layer of Protection

NasalGuard is drug-free and has no interactions with other medicines. It's safe to use for the whole family from kids to seniors at any time of the year.

Travel With Confidence

Arm yourself with tools before entering public spaces such as airports, airplanes, transportation centers. Using NasalGuard regularly will help protect against the immediate and long-term risk of breathing harmful contaminated cabin air.

Portable, convenient and TSA-compliant - NasalGuard tube can accompany you in your pocket, purse or carry-on.

Trusted by Healthcare Professionals

Healthcare professionals throughout the United States are using NasalGuard and recommending it to reduce exposure to germs. It has become increasingly important to adopt a lifestyle that will help protect against the inhalation of harmful contaminants.
How To Use NasalGuard
Step 1

Begin by squeezing 1 drop on your pointer finger.

Step 2

Spread the gel between your pointer finger and thumb.

Step 3

Apply directly around the nostrils and above the upper lip.